<![if !vml]>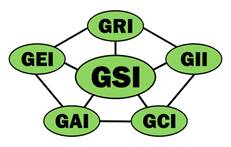 <![endif]>
Geosynthetic Institute
U.S. Army Corps of Engineers
Contact Information
Kevin L. Pavlik, P.E.
U.S. Army Corps of Engineers
Transportation Systems Center
ATTN: CENWO-ED-TX (Pavlik)
1616 Capitol Avenue
Omaha, NE 68102-4901
Office: 402.995.2236
Mobile: 402.309.4711
e-mail: kevin.l.pavlik@usace.army.mil
ORGANIZATION BACKGROUND:
The HTRW CX is the U.S. Army Corps of Engineers' corporate environmental resource whose focus is customer service for environmental remediation and environmental compliance issues. Technical specialists within the CX provide assistance to Corps and other government customers nationwide in the following areas: geotechnical engineering, geology, environmental engineering, chemical engineering, chemistry, health and safety, environmental and ecological risk assessment, environmental laws and regulations, innovative technologies, contracting, and cost recovery.
The Geoenvironmental and Process Engineering Branch keeps abreast of the latest developments in geosynthetic design and construction methods. Geosynthetic related assistance to HTRW CX customers includes quality assurance reviews of design documents and construction submittals, development of guidance documents and training courses, technology transfer, and construction quality assurance oversight of major environmental remediation projects.
For more information visit their home page:  U.S. Army Corps of Engineers