<![if !vml]>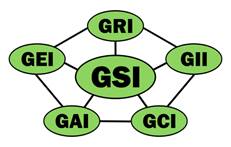 <![endif]>
Geosynthetic Institute
Current Projects
<![if !supportLists]>1. <![endif]>Field Exposed Lifetime of Geogrids Used at the Facing of Landfill Berms - The facing of mechanically stabilized earth landfill berms (and other walls and slopes as well) often uses a wrap-around configuration leaving the geogrid exposed to the atmosphere.  A project being conducted by George Koerner is presently investigating the behavior of two different geogrids and two erosion control materials at a local landfill over time.  These four materials are also being exposed on the roof of the GSI carport. A 50-year time frame is envisioned! The long-term behavior will eventually be compared to our UV laboratory predicted database.
<![if !supportLists]>2. <![endif]>Laboratory Exposed Lifetime of Geomembranes* - GSI is using three UV-fluorescent devices to estimate the projected exposed lifetime of six different types of geomembranes. They are HDPE, LLDPE, fPP, EPDM and PVC (N.A. and European).  They are being incubated at 60, 70, and 80°C until halflife of strength and elongation are measured. The goal is lifetime prediction.  Incubation times are now over 60,000 light hours (8.2 years) and several are not yet complete. They will probably take as long as 90,000 light hours (~ 12.3 years). The information up to this point in time was made available to the public on April 6, 2016 at the GeoAmericas Conference in Orlando, Florida. It has been republished in the International Geosynthetics Journal. A copy is available. It is now also being offered as a 90 min. webinar.
<![if !supportLists]>3. <![endif]>HDPE Geomembrane Lifetime as a Function of Thickness - This often-encountered question is being evaluated at elevated temperature exposure at in a QUV weathering device per ASTM D7238.  Formulations are exactly the same and only the sample thicknesses vary.  These thicknesses are 2.76, 2.44, 1.58, 1.08, 0.77 and 0.48 mm.  Parameters being evaluated in this decades long study are change in thickness and presence of crazing or cracking.  Time will tell!
<![if !supportLists]>4. <![endif]>Laboratory Exposed Lifetime of PVC (European) Geomembranes - We have been evaluating five different European formulations for nine years using three dedicated UV-fluorescent devices and the results are very impressive.  The study is being conducted for CARPI Tech, a GSI member organization. The project also allows us to distinguish between PVC geomembranes manufactured in North America versus Europe.  The differences are in the type of plasticizers used in the formulations as well as thicknesses. The program will end this year but may be extended with new formulations.
<![if !supportLists]>5. <![endif]>Direct Shear Testing Under Extreme Conditions - Weather and climate change have resulted in new boundary conditions for many of our projects employing geosynthetics. Historically, climate change (especially changes in temperature) impacts have not been considered when testing direct shear performance. At the request of four member companies, GSI is now conducting tests and collection data on direct shear testing at extremely cold (below freezing) or hot (85°C) temperatures to see if this is a realistic concern. In addition, over the past decade there has been several landfill sites that have experienced exothermic reactions. Therefore, there is a need to quantifiably assess the performance of landfill liner and cover systems under these conditions. This work might help in mitigating the consequences of extreme temperatures on containment systems. Currently, there is a clear gap in the state of knowledge in terms of assessing the performance, resilience, and risk of such events.
<![if !supportLists]>6. <![endif]>pH Between Masonry Block Wall Units* - George Koerner has been measuring the pH between three types of masonry blocks for over eight years to monitor the values.  Concern here is over PET geogrids which are known to be sensitive to very high alkalinity environments.  Indeed, the values started high, but over time they are now down to eight and lower.  George has published a paper in this regard.
<![if !supportLists]>7. <![endif]>Slow Pressurization of HDPE Geomembranes in Axi-Symmetric Testing* - The ASTM D5716 method of testing geomembranes in a 3-D axi-symmetric mode uses a pressure rate of 6.9 kPa/min (1.0 psi/min).  While such a rate is appropriate for most geomembrane types, it is very fast for HDPE which is semi-crystalline and cannot readily stress relax so as to accommodate the applied pressure. To investigate slower rates, we have initiated a project with rates as low as 6.9 kPa/month (1.0 psi/month)!  The last test, begun in 2017, is at a rate of 6.9 kPa/six months (1.0 psi/six months) and it will take an estimated five years to conclude.  Recently, yield was observed in the deformed geomembrane but air pressure is still sustained. A preliminary paper was presented at Geosynthetics '15 in Portland.
<![if !supportLists]>8. <![endif]>Generic Standards - A major continuing effort is ongoing with respect to the development and updating of GRI's generic geosynthetic standards. As customary, "standards" consist of specifications, guides, practices and test methods. The current status of these standards is as follows.
8a.    GRI Specifications - Currently we have 21 generic specifications on most of the products generally used. The notable exception is geogrids, which is, and has been for years, very contentious with no obvious accommodations. Incidentally, all are currently copyrighted.
8b.   GRI Guides - Currently we have 12 guides on detailed aspects of geosynthetics, their installation and project performance. Topics vary widely; from statistical sampling-to-constructing test pads. Topics of interest for our development should be communicated to George or Bob Koerner.
8c.    GRI Practices - Currently we have 8 practices on wide ranging topics generally used in design methods. They are very detailed and sometimes are based on our concept of what we perceive to be "best practice".
8d.   GRI Test Methods - Currently we have 29 test methods available on the following geosynthetic types:
         Geotextile Related - 2
         Geogrid Related - 2
         Geomembrane Related - 6
         GCL Related - 2
         Geocomposite Related - 11
         Geosynthetic (multipurpose) Related - 6
Additionally, 31 of our test methods have been co-opted by ASTM and we have depreciated our version. Incidentally, our test methods are for members only and are in the password protected portion of our website. We are delighted to report that ASTM has given the David Suits Award to GSI for our cooperation in sharing these GRI standards. We will continue to distribute our test methods in this manner, but specifications, guides and practices are available free as mentioned previously.
9.      Wind Whip of Geosynthetics - The "wind whip" behavior of geosynthetics is a phenomenon defined by measurable negative property changes to a coupon after exposure to sustained wind speeds over time. GSI has created a standard practice to simulate this environmental phenomenon in a laboratory using a commercially available wind tunnel as seen in Figure 1. The properties of exposed specimens can be compared to the unexposed "as-received" material properties, yielding a percent retained value. Target properties include tensile performance, normalized thickness, and mass per unit area. In addition, qualitative observations (wrinkles, fraying, cracking, flaking, exposed scrim, etc.) of the material can be contrasted before and after exposure in the wind tunnel at a given speed for a known duration.
         Currently GSI is testing the following group of geomembranes in two different configurations (flag and awning):
<![if !supportLists]>· <![endif]>HDPE (S & T) use GRI-GM13
<![if !supportLists]>· <![endif]>LLDPE (S & T) use GRI-GM17
<![if !supportLists]>· <![endif]>fPP & fPP-R use GRI-GM18
<![if !supportLists]>· <![endif]>EPDM & EPDM-R use GRI-GM21
<![if !supportLists]>· <![endif]>PE Barriers use GRI-GM22
<![if !supportLists]>· <![endif]>LLDPE-R GMs use GRI-GM25
<![if !supportLists]>· <![endif]>CSPE-R use GRI-GM28 
<![if !supportLists]>· <![endif]>RCPE GMs use GRI-GM30
<![if !vml]>

<![endif]>
Figure 1 - Photograph of Wind tunnel set up showing motor control rheostat (input), and digital manometer (output)
This new tool will help us evaluate index geosynthetics wind resistance.  It allows us to explore the new paradigm of geosynthetics in exposed applications on a very basic level and is a first step in conformance testing for a possible new specification for materials used in such applications.