<![if !vml]>

<![endif]>
Robert M. Koerner, Ph.D., P.E., NAE, D.GE, Dist. M.ASCE
Director Emeritus
<![if !vml]>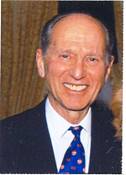 <![endif]>
email: rmk27@drexel.edu 
Dr. Robert M. Koerner's (Emeritus Professor at Drexel University) interest in geotechnical/geosynthetics engineering spans fifty years of teaching, research, writing and consulting.  He holds a BSCE degree from Drexel University in 1956, a combined MSCE degree from Columbia, Delaware and Drexel Universities in 1963, and a Ph.D. in Geotechnical Engineering from Duke University in 1968.  He has also studied Law at Temple University from 1963-'64.
Bob began his career in geotechnical engineering on the faculty of Civil, Architectural and Environmental Engineering at Drexel University in 1968.  Initial research was on deep foundations, acoustic emission monitoring of soil deformations, and nondestructive testing to locate below ground structured and objects.  In 1980, he co-authored a small book on fabrics and liners (now geosynthetics) and the "phone never stopped ringing".  Abandoning all other research activity his full and complete focus has been on geosynthetics since that time.  During these forty years of geosynthetics activity, Bob's written output has been a major activity.  He has authored or co-authored the following publications:
<![if !supportLists]>· <![endif]>Books, Book Chapters, Proceedings and Major Reports     -      95
<![if !supportLists]>· <![endif]>Refereed Journal Papers and Keynote Lectures                -    178
<![if !supportLists]>· <![endif]>Conference Proceedings Papers                                     -    273
<![if !supportLists]>· <![endif]>Misc. Papers, Articles, Limited Distribution Reports          -     217
                                                                                            763
During this generation of research and development activity, two notable organizational activities were also conceived, implemented, developed and sustained.
<![if !supportLists]>(i) <![endif]>The Geosynthetic Research Institute (GRI) was founded and incorported in 1986.  It was located at Drexel Univeristy until 1998 when we moved off-campus to our present location near the Philadelphia International Airport.  GRI was, and is, tremdously successful.  Federal, state and private research expeditures were over $10M and a consortium of organizations was formed from the outset which continues to the present.
<![if !supportLists]>(ii) <![endif]>The Geosynthetic Instiutte (GSI) was formed and incorporated in 1991 and it was granted tax-free IRS 501(C)(3) status in 1993.  Bylaws, a Board of Advisors, annual conferences, annual meetings, specific focus group meetings, and related activities followed in succession and continue to the present.  There are currently 73 organizations involved representing the entire cross-section of the industry, i.e., agencies, owners, consultants, testing laboratories, resin producers, manufacturers of all types of geosynthetics, and installers as well.
Bob feels very fortunate that many organizations and individuals have looked upon this body-of-work favorably.  His major professional offices and honors follows:
Chairman       -    American Society for Engineering Education (ASEE) – 1974-1975
President       -    Philadelphia Section, American Society of Civil Engineers (ASCE) – 1975-1976
Recipient       -    Outstanding Educators of America – 1972
Recipient       -    Lindback Award for Distinguished Undergraduate Teaching at Drexel University – 1974
Co-Recipient  -    Industrial Research IR-100 Award, Earth Dam Spill Alert Device – 1977
Recipient       -    Inter Fraternity Association Undergraduate Teaching Award – 1977-1978
Recipient       -    Delaware County Chapter, Pennsylvania Society of Professional Engineers, Engineer-of-the-Year – 1978
Co-Recipient  -    1st Neal Rice Award – Intl. Briquetting and Agglomeration Society - 1979
Recipient       -    Western Electric Fund Award American Society of Engineering Education, 1980
Recipient       -    Delaware Valley, Engineer-of-the-Year, 1981
Recipient       -    Honorary Doctorate of Engineering Science, Spring Garden College, Philadelphia, PA – 1981
Recipient       -    Civil Engineer-of-the-Year, Philadelphia, PA – 1989
President       -    North American Geosynthetics Society (NAGS) – 1989-1991
Recipient       -    Honorary Member in the American Society of Civil Engineers (ASCE) – 1992
Recipient       -    1st Mercer Lecture (IGS/ISSMFEE) – 1992
Recipient       -    Award of Merit and Fellow (ASTM) – 1994
Recipient       -    Award of Merit in Design (IGS) – 1994
Co-Recipient  -    Award of Excellence (NAGS) – 1995
Recipient       -    32nd Terzaghi Lecture (ASCE) – 1996
Co-Recipient  -    1st T. Allen Haliburton Award (ASTM) – 1996
Recipient       -    1st Giroud Lecture (IGS) – 1998
Member         -    National Academy of Engineering – 1998
Co-Recipient  -    3rd T. Allen Haliburton Award (ASTM) – 1998
Recipient       -    1st Burmister Lecture (Columbia Univ.) – 1999
Recipient       -    2nd Terzaghi Lecture (TU Vienna) - 1999
Recipient       -    8th Kersten Lecture (Univ. Minnesota) – 2000
Co-Recipient  -    James R. Croes Medal (ASCE) – 2000
Recipient       -    4th George Sowers Lecture (Geo. Tech) – 2001
Recipient       -    2nd CAEE Department Alumni Lecture (Drexel Univ.) – 2001
Recipient       -    10th Jack Hilf Lecture (Univ. Colorado) – 2002
Recipient       -    2nd U.K. Geosynthetics Lecture (ICE-London) – 2002
Recipient       -    College of Engineering Lifetime Achievement Award (Drexel University) – 2003
Honoree        -    Symposium on Research Legacy of R. M. Koerner at Drexel University – 2004
Recipient       -    10th T. H. Wu Lecture (Ohio State Univ.) – 2005
Recipient       -    4th U.K. Geosynthetics Lecture (ICE-London) – 2005
Honoree        -    Robert M. Koerner Symposium on Geosynthetics, ASCE Mechanics Division, Baton Rouge, LA – 2005
Recipient       -    7th Burmister Lecture (Columbia University) – 2005
Recipient       -    Award of "Hero" of GeoInstitute of ASCE – 2005
Recipient       -    Drexel University College of Engineering, Engineer-of-the-Year – 2006
Recipient       -    1st Theodore Sigmon Lecturer (Natl. Acad. Bldg. Insp. Engrs.) – 2007
Recipient       -    11th Robert L. Schiffman Lecturer (Cornell University) – 2007
Recipient       -    3rd H. C. Nutting Lecture (Cincinnati, OH) – 2007
Recipient       -    2nd Distinguished Lecture (Colorado State University) – 2007
Participant     -    External Advisory Council (University of Delaware) – 2006 to 2008
Honoree        -    Honorary Membership in International Geosynthetics Society – 2008
Recipient       -    Diplomat – Geotechnical Engineers Certification – 2009
Participant     -    Dean's Advisory Council (Worcester Polytechnic Institute) – 2011 to 2014
Co-Recipient  -    Best Paper in Journal of Geotextiles and Geomembranes – 2013 
Recipient       -    Award of "Legend" of GeoInstitute of ASCE – 2014
Honorary Chairman - 2nd Intl. GSI-Asia Conference, Seoul, Korea – 2015
Honoree        -    Robert M. Koerner Symposium on Geoenvironmental Engr., GeoInstitute – 2016
Honoree        -    Robert M. Koerner Biennial Lectureship, Geosynthetic Materials Assoc. – 2017
Honoree        -    Robert M. Koerner Lectureship, GeoMiddle East Conference – 2017
Editorial Board -  Journal Geosynthetics and Ground Engineering - Springer Publ. – 2017
Recipient       -    A. J. Drexel Paul Alumni Award of Drexel University – 2018-2019